I grew up with the constant companionship of
telenovelas
. My grandmother and mother would gather every night, almost religiously, to sit around the small kitchen television with the fuzzy reception that would perfectly frame Thalía under cascading waterfalls in
Marimar
. It was this very scripted, very white vision of
Latinidad
that I held on to for years. While this beautifully exaggerated vision of happiness and sorrow was an escape for me, I never related to it in a way that felt familiar.  But then again, the alternative just never sat right with me.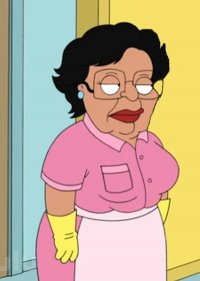 On American television and films, I was constantly told that I was the maid, the gardener, the immigrant, the sexpot or the victim. None of those roles applied, mind you, and yet growing up in the lovely, organic salad bowl that is Los Angeles, I was constantly reminded that my brown hair and olive skin signified something. In middle school, it meant being unwittingly involved in a "game" of
La Migra
, where white students would chase those of us Latin@s around the school yard while attempting to wrangle us in with the neon jump ropes. In college, it usually involved me being mistaken for the wonderful women of the Facilities Department who would clean up after the weekend festivities of the drunk masses. I always saw
It wouldn't hit until later in life, but this is what brought me to the point I am at now. I am twenty-seven and witnessing a small but mighty change in media. Our voices—or at least some of them—are being heard. While there are still problematic images of Latinos (see:
Family Guy
,
Modern Family
,
Boyhood
, etc), there are glimmers of hop
e
(see:
Jane the Virgin
). I am using my own voice, online and in real life, to show that Latin@s are more than caricatures with shared features. We are more than what is expected of us.
And maybe, in a not too distant future, my child will be able to see him or herself in the flickering lights of the television screen. After all, if the industry doesn't change for us, we might just have to create those images.
– Linda Dianne (27) – 1st Generation American, Salvadorian Roots, Filmmaker, Nerd